Lots of Books to Love!
Hello all!
Well, I promised to post my favorite books of the year before Hanukkah . . . hmm, how about on Hanukkah instead?  You still need gift ideas for the rest of the days, right?  🙂
It turns out I read a lot of books this year (134 so far), and quite loved a lot of them, which means it's going to be hard to keep this short!  But I must try so I can get back to writing — so here, in no particular order, are the books I loved reading this year!  (And think you should buy for all sorts of people!  Although I am grouping them into categories for convenience.)
Young Adult Books  (could also be called Romance Under Fairly Strange Conditions) (or A Host of Strong and Awesome Heroines)
For Your Writer-y Friends Who Miss Harry Potter and Loved Eleanor and Park  (isn't that all of us?  that's all of us, right?)


Fangirl, by Rainbow Rowell
I LOVED THIS BOOK — for one thing, it reminded me of why writing is so exciting, and also it is SO funny.  The "Simon Snow" fanfiction was my favorite part, like the most hilarious but loving parody of Harry Potter but gripping in its own way.  I am an official forever and always Rainbow Rowell fangirl.  🙂
For Your Friend Who Would Be Awesome and Find True Love in ANY Era


Perilous Gard and The Sherwood Ring, by Elizabeth Marie Pope
Do not be deterred by these covers — the books themselves are a lot more romantic and fast-paced than these might lead you to believe.  Clever, thought-provoking, historical but never boring, with completely excellent strong heroines.  (I'll admit I was a little outraged to discover The Sherwood Ring was not, in fact, about Robin Hood, but it's still awesome!)
For the Friend Who Could Absolutely Handle Living Underground with 100 Assassins


Death Sworn, by Leah Cypess
Romance plus ASSASSINS with a murder mystery and magic and betrayal, and really well written (by an extremely lovely person, I might add).  I am SUPER EXCITED to read the sequel!!
For Your Kind of Mean-Girl Friend, and also for Your Friend Who Is Like, "I Don't Get Mean Girls"


Tease, by Amanda Maciel
An amazing book from the perspective of the bully in a tragic case — it's wonderfully complicated, thoughtful, and thought-provoking (and written by ANOTHER extremely lovely person)!
For Your Quiet Friend in the Corner Who Wishes She Had an Invisibility Cloak (but is actually Super Cool)


The Woman in the Wall, by Patrice Kindl
This book is SO WEIRD and hilarious and brilliant and WEIRD with the best ever shy-but-fierce-and-smart narrator (who lives inside the walls of her house and writes magnificently funny love notes to her crush).  This is the kind of book I love because I don't think my brain could ever have come up with something like this.
For Whichever Friend is Most Excited About the Into the Woods movie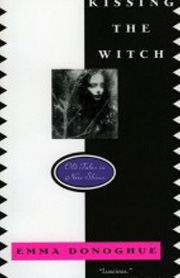 Kissing the Witch, by Emma Donoghue
Retold fairy tales, often with an LGBT twist — beautiful, strange, delightful.
Possibly Not Safe for Actual Ballerinas


Pointe, by Brandy Colbert
This book is much grittier and darker than you might think from the ballerina on the cover, but that's one of the great things about it.  The voice is perfect and the story is heartbreaking and I couldn't put it down.
For Your Smart Friend Who Could Totally Rule the New Society in Our Dystopian Future


Birthmarked trilogy, by Caragh O'Brien
I've already talked about how much I loved these smart, romantic, dazzling books.  READ THEM!
For Your Friend Who Prefers Romance with Lots of Blood and Guts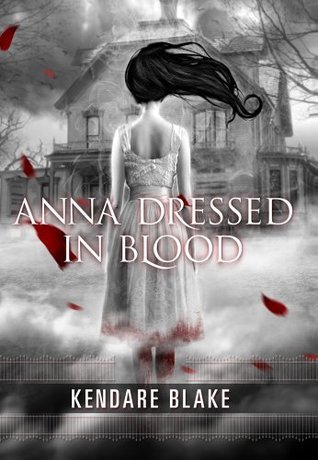 Anna Dressed in Blood, by Kendare Blake
Ghost hunter meets extremely homicidal girl ghost, a few people get ripped apart, true love ensues…this book is SO creepy and dark and gruesome (well, for me! keep in mind I'm not normally a horror reader), but it has great characters and twists…plus I liked that Anna is both sympathetic and also SUPER MURDER-Y, somehow.
For Your Friend Who is Always Like, "Let's Go to the Mall!" if You NEVER WANT TO GO TO THE MALL AGAIN


No Safety in Numbers trilogy, by Dayna Lorentz
Speaking of dark…holy biological weapons, Batman.  It's like Lord of the Flies with everyone trapped in a mall, with some very compelling and disturbing characters — I don't think you'll be able to put it down, either!  Also written by one of my favorite people in the world.  🙂
Middle Grade Books
For Everyone, Everyone, Everyone


The Egypt Game, by Zilpha Keatley Snyder
I loved this book very very very much, the way I love The Westing Game or When You Reach Me.  Classic and fun and awesome; I think any 9-year-old would love it.
For the Big Sister Who Always Has to Take Care of Everything


One Crazy Summer, by Rita Garcia-Williams
This winner of eight gazillion awards doesn't need me to toot its horn, but I don't mind telling you my whole book group loved it and so should everyone.  🙂
For Future Writers and Thoughtful Dreamers of All Colors


Brown Girl Dreaming, by Jacqueline Woodson
This memoir in verse just won the National Book Award, as it should have, because it is beautiful.  (Normally "memoir in verse" is not my favorite genre, so I really mean it when I say I loved this one!)  🙂
Grown-Up Books 
For the Most Delightfully Strange Grown-Up You Know


Boy, Snow, Bird, by Helen Oyeyemi
This retelling/convoluted twisting of the Snow White fairy tale is a serious candidate for my favorite book this year, combining more marvelous weirdness (I do like books that manage to surprise me) with characters I loved.
For Your Mom (Although You Might Want to Include a Note Forbidding Her to Either (a) Hire a Virtual Assistant to Do Everything or (b) Disappear)


Where'd You Go, Bernadette, by Maria Semple
Funny, sweet, and fast-paced with a great mother-daughter relationship and interesting stuff about genius.
For Any Wannabe Jane Eyres You Know


Touch Not the Cat and Nine Coaches Waiting, by Mary Stewart
SPLENDID GOTHIC ROMANCES, oh my goodness, with everything you want from that genre — creepy houses, mysterious dark and brooding heroes, scrappy brave heroines, thrilling near-death escapes.  SO MUCH AWESOME.
For Your Aunts and Cousins in An Alternate Universe


My Real Children, by Jo Walton
The story of the two paths a woman's life could have taken branching from one decision, leading to different families, different children, different accomplishments . . . and two very different future Earths.  Can one choice change the world that much?  I tend to think so, so I found this fascinating.
For Historical Royal Murder Mystery Buffs


The Daughter of Time, by Josephine Tey
Did you know that King Richard III (yes! the one under the parking lot!) maybe DIDN'T murder his nephews in the Tower?  And it was all a vast HISTORICAL CONSPIRACY to make us think he did?  If those sentences made you go "huh?", then this is maybe not the book for you, but if instead you went OOOOOOOO REALLY? then come on in and join us for this very odd fascinating book, which might be the only representative around of the "solve a historical mystery from bed" genre.
For Fans of the Thoughtfully Creepy and Supernatural


The Ocean at the End of the Lane, by Neil Gaiman
It's Neil Gaiman, so you know it'll be wonderful.  🙂
For Readers Who Love Intelligent Fantasy World-Building


Swordspoint, by Ellen Kushner
A book I completely adored, set in a fantasy world with complicated social boundaries and dashing tortured assassins.  So so so marvelous!
For Your Dad (Just Don't Tell Him It's By the Harry Potter Author Until He's Finished It)


The Cuckoo's Calling, by Robert Galbraith
Yes, "Robert Galbraith" is a pseudonym for J.K. Rowling, but this is definitely not Harry Potter.  It's a straight-up crime thriller featuring a dead supermodel, a disheveled detective hero down on his luck, and his plucky assistant.  It reminded me a bit of Kate Atkinson's Jackson Brodie novels (although I find those more complicated and heartbreaking) — anyway, lots of fun, especially for airplane trips or anyone who likes mysteries.
For Your Terribly Bright, Socially Awkward Uncle, or Anyone Who Loves Romantic Comedies


The Rosie Project, by Graeme Simsion
This really felt like a classic romantic comedy turned into a novel, but with a hilarious strong narrative voice and a very unusual, lovable hero.
For Adults Who Work in an Office, or Loved The Office, or Appreciate Bizarrely Insightful Storytelling


Then We Came to the End, by Joshua Ferris
I have not worked in a real corporate-type office in years, and when I did I actually quite liked everyone there, and yet I still found this book a hilariously true, familiar, smart take on office politics and the inner lives of people who are stuck in cubicles all day.
For Those Same Adults If They Would Like Some British Accents, Cricket, and a Murder Mystery to go with Their Biting Social Commentary


Murder Must Advertise, by Dorothy Sayers
Funny!  British!  A tip-top murder mystery!  It's my first Lord Peter Wimsey mystery, and now I'm going to read all of them, so expect to see more Dorothy Sayers on this list next year.  🙂
Graphic Novels
For Someone Who Wants SOMETHING AMAZING


Saga, by Brian K. Vaughan

This is another contender for my favorite book of the year — a twisty, crazy, epic love story between aliens at war with each other, with something hilarious or surprising happening on literally every page.  I kind of want a Lying Cat for myself.  Brian K. Vaughan is A SERIOUS GENIUS and I cannot even handle the awesomeness of his brain.
For Those Who Like Their Heroes With a Side of Rather Tortured


Boxers and Saints and The Shadow Hero, by Gene Luen Yang
Boxers and Saints (about the Boxer Rebellion in China) (they go together and should be read one after the other) are quite different from The Shadow Hero (about the first Asian-American superhero and his origin story), but they are all great — funny AND super-sad and make you think about different points of view on a story.  (Also about what it would be like to have a Tiger Mom trying to turn you into a superhero!)
Non-Fiction

What Makes This Book So Great, by Jo Walton

This Is the Story of a Happy Marriage, by Ann Patchett
I think all three of these would be perfect for writers, actually.  Jo Walton's book is a collection of reviews she wrote for Tor.com about various sci-fi and fantasy books she loved and all her thoughts on them…what's weird is how completely compelling I found this book, even though I hadn't read almost ANY of the books she's talking about.  But it still made me think so much about writing choices and how to structure stories (plus it gave me a big stack of new books for my to-read list!).
Fic is about fanfiction and the people who write it — super fascinating (I am all in favor of fanfiction, for the record: I love the idea of readers writing their own Wings of Fire stories!).  And Ann Patchett's book is a collection of essays about lots of things, but my favorite ones were about writing.
All wonderful!  🙂
And finally, The Books I Most Loved Reading with my Four-Year-Old This Year

Rapunzel's Revenge and The Princess in Black, by Shannon and Dean Hale

Bink and Gollie, by Kate DiCamillo and Alison McGhee

Lulu and the Brontosaurus, by Judith Viorst

Mr. Pants: It's Go Time!, by Scott McCormick

Princeless Bk 1: Save Yourself, by Jeremy Whitley

Charlie and the Chocolate Factory, by Roald Dahl
Whew, that was not as short as I hoped it would be!  Possibly I read too much (ha ha! impossible!).  But now I really must get back to work!  Happy Hanukkah, everyone!  Eeeee the holidays are already stampeding all over me and WHEN will all the things get done, I ASK YOU?
What We're Reading:
Me:  Fateful, by Claudia Gray (werewolves ON THE TITANIC!  need I say more?) and Several Short Sentences About Writing, by Verlyn Klinkenborg
With my bigger bear:  The Abominables, by Eva Ibbotson
With my littler bear:  McDuff's New Friend, by Rosemary Wells (which has taught him the phrase "Holy Toledo!", which we are now hearing all day long around here) and The End by David LaRochelle (such a clever book! they both love it!)